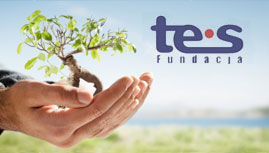 Innovation Factory

The Foundation TE-S has set up a Innovation Factory, to support projects and organizations involved in launching innovative projects based on new technologies.


Adress data changed

On 9 March 2009 adress data of Board Office have been changed.


1 % for public benefit organization

In the year 2009 you may want to transfer 1% of your income tax for a public benefit organization.